JOIN OUR MAILING LIST
Don't miss out on updates to our Franchise system features, industry news and Franchisee success stories.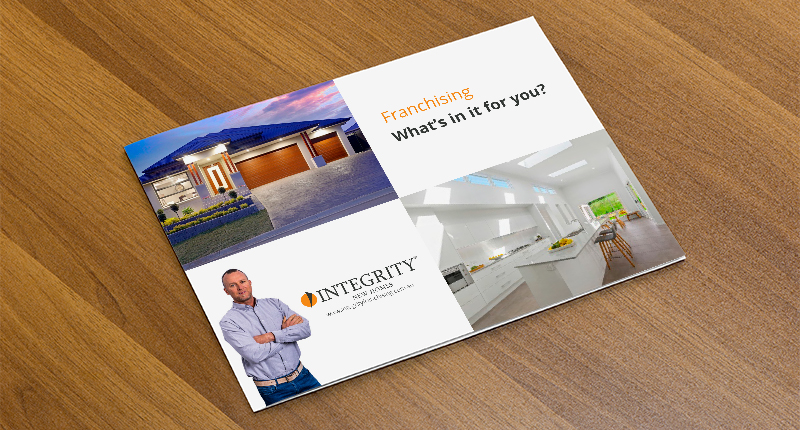 Home Designs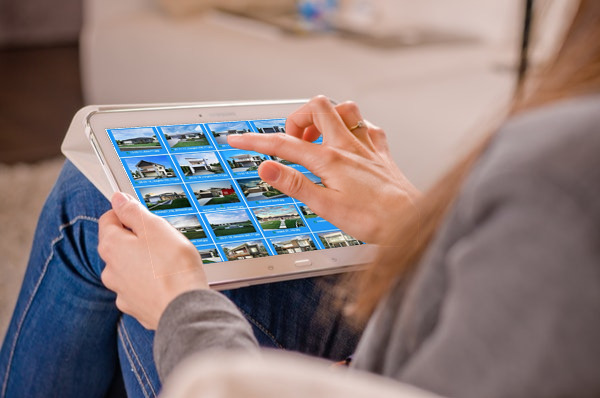 Integrity New Homes Franchising is a design driven building company offering a unique blend of standard project homes, investment product and a wide range of one-off homes. The bulk of this product has been designed for flat, undulating and steep blocks. In short we have a design to suit virtually every block in our Contemporary, Custom, Homestead and Investor ranges.
Every Franchisee has direct computer access 24 hours-a-day to complete catalogued working drawings (designs are grouped under logical easily identified headings) for every Integrity New Homes home design including hundreds of one-off client jobs as well as townhouses, duplexes and units. This even includes concept designs as well as built homes.
One of Integrity New Homes' competitive advantages is that it can provide housing solutions for the steeper blocks that other builders ignore. As the supply of flat land diminishes in many markets, possessing steep site homes and design solutions will become a critical factor in growing market share.
Integrity New Homes Franchising has some great technologies in the home design space including 360° Renders and Virtual Reality 3D Display Homes.

Bills Of Quantity
Our extensive experience in franchising with some of Australia's largest building companies shows that for every builder there is a different way to create a bill of quantity (BOQ). Integrity New Homes Franchising will give you, a copy of every BOQ we have created for one-off and custom homes where they are available. These BOQs are current as at the time of contract and are available upon request.
We also provide you with an Integrity New Homes retail price list covering a range of locations where we build in the Australian Capital Territory, New South Wales, Queensland and Western Australia, for the Contemporary, Investor and Homestead ranges. Every Franchisee sets their own pricing and has control of setting their margins.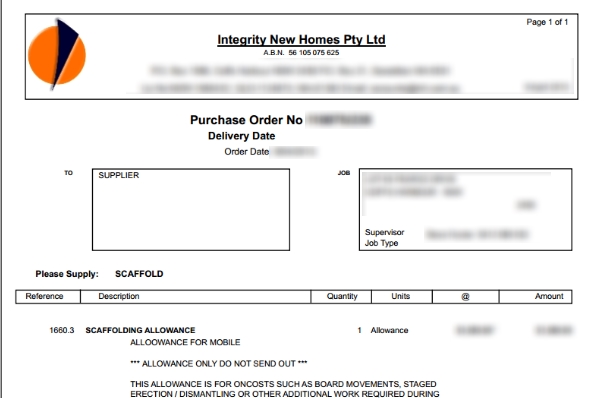 Pre-Contract Estimating Software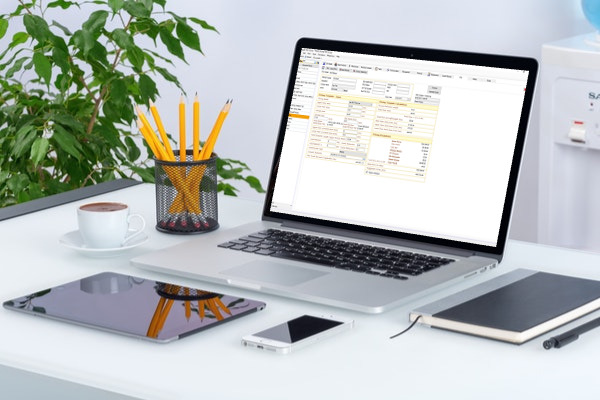 Integrity New Homes Franchising has developed a reliable and proven quick estimating system called iProx™ which is constantly updated and customised for every Franchisee. This means Integrity New Homes Franchisees spend significantly less time on pre-contract estimating and more time building their Franchise business - it will give you another advantage over your opposition.
Supplier Agreements
It is very easy for any large Franchise building company to tell you "no one buys better than us". Talk is cheap, so at Integrity New Homes Franchising we allow you to compare your buying rates on key products used in any new home with our supplier pricing. The savings go beyond building materials and extend to phone service costs and insurance cover. This delivers bulk buying savings to you. You will be eligible to claim any rebates that apply for every home you build. Our aim is to develop a long-term relationship which is open, honest and mutually beneficial. We like to rely on substance rather than hot air.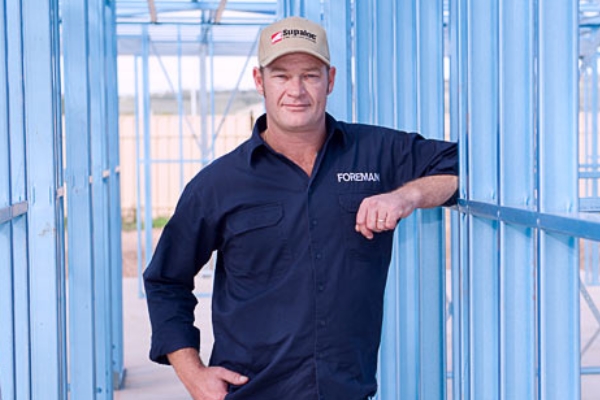 Sales and Marketing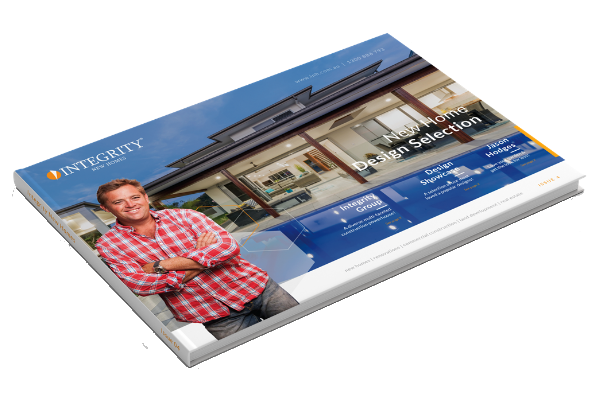 There is ongoing sales training along with a complete range of sales processes, paperwork and systems which will not only help you sell more homes but provide you with greater legal certainty in the event of a dispute.
The extensive resources of Integrity New Homes marketing are made available to every Franchisee. This includes: press and electronic advertisements; web site hosting; brochures; signage (including site safety signs); regular electronic newsletters; social media; professionally photographed display homes and high quality artist's impressions. The company has a full-time graphic designer on staff.
All this material is imbedded in the Integrity New Homes Franchising developed iGyro™ software package which is described below in the section titled Building and Franchise Management Software.
Building and Franchise Management Software
Integrity New Homes Franchising has developed it's own software package, called iGyro™ to manage every job from initial contact and deposit, right through to hand over and maintenance follow-up. It is a complete and comprehensive, easy-to-use construction management system, developed by a building company... not a team of computer boffins. It will streamline your construction business and ensure nothing slips through the cracks. We are constantly making updates and improvements. We have also included workplace health and safety systems along with site quality control systems.
iGyro™ is provided to all Integrity New Homes Franchisees as part of the initial Franchise fee and made available to every member of the Franchise team. There are no ongoing software fees and we also host the database in the World-class Fujitsu T3 Datacentre in Melbourne which gives you the capacity, security and back-up systems of a massive corporation. Integrity New Homes Franchising requires access to the database to remotely source monthly reports and to update and maintain the system.
It covers every aspect of the operation of a building company except accounts and estimating which we recommend you operate through our preferred 3rd party providers. The detailed Operations Manual is contained in iGyro™.
Integrity New Homes Franchising has a full-time software developer and assistant on staff who are responsible for maintenance, development, problem solving and creation of ongoing improvements and refinements.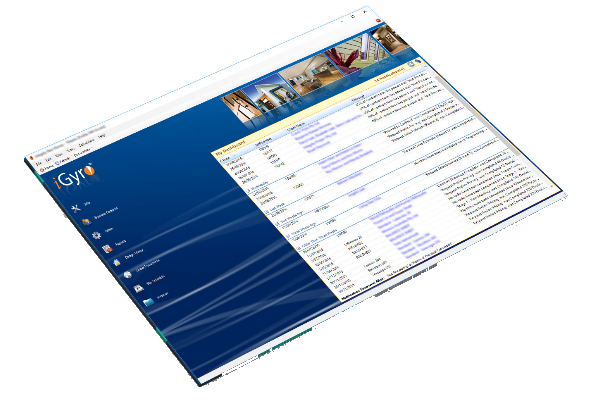 Project Management Software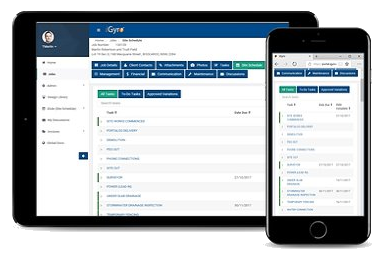 One of the biggest challenges facing growing building companies is the ability to effectively manage multiple construction projects and prudently control the ensuing flow of cash into the business. Too many builders rely on their memory and scrawled notes on scraps of paper to manage this major aspect of their business.
Identifying this as a critical issue, Integrity New Homes Franchising developed iDule™, a computer driven project management system for supervisors to control every aspect of home construction including the ability to remotely order, call up and document the achievement of building milestones.
The office and external suppliers can access the supervisors system for constant updates on the status of every job. For example, as soon as the slab down stage is reached a computer generated message goes back to head office to generate the progress payment.
Integrity New Homes Franchising provides and maintains all the software within the Franchise fee structure, all the Franchisee has to do is provide a laptop. As with all Integrity New Homes Franchising software it is simple and easy to use and assistance is only a phone call away. It is also optional, so if you feel your business is not ready for iDule™, then you can continue to use your existing systems.
iGyro, iProx and iDule are all modules of the same iGyro system. This means that they all seamlessly communicate with each other and provide your business with useful insights, reminders and reports.
Builder Website
Franchisees have an Integrity New Homes website setup for them as part of their Franchise setup package. The website is fully costomisable by the Franchisee with easy to use tools to create new content, blog articles and house and land packages to showcase their local building Franchise.
Content from each Franchise website is used to create beautiful and engaging e-newsletters to stay in contact with their growing lists of prospective clients.
Sign up to our Integrity Franchising newsletter to see how this works.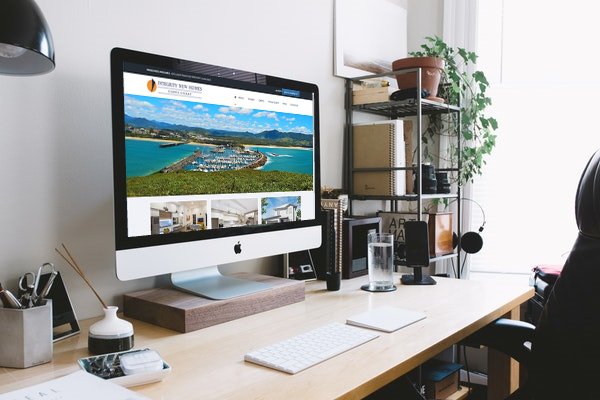 iBuild Franchise Builders Licence Scheme
The Integrity New Homes iBuild Builders Licence Scheme is also available enabling Franchisees to access a residential building licence in QLD, NSW, SA, VIC and WA (Queensland, New South Wales, South Australia, Victoria and Western Australia).
If you have the skills to run and manage a building Franchise, but do not have a builders licence, talk to us today to discuss options.