Builders Business Coaching
Integrity New Homes is committed to supporting and working with every Franchisee to achieve the highest level of success they can. The cornerstone of Integrity's success as a Franchised building company is ensuring we work with the best and keenest builders who are comfortable being part of a Franchise team.
Our training and support is primarily delivered via a business coaching model which is ongoing and unlimited for active franchisees. This means franchisees are invited to join a one-on-one video meeting with an experienced builders business coach to consider every aspect of their business and how the franchise business system can be put to the best effect to solve the needs of the business.
Along with the training and support provided throughout the year, we also hold a yearly conference giving our Franchisees an opportunity to network with other Franchisees. Every Franchisee comments on how great it is to talk to other businesses facing the same problems they face. We foster a community of like-minded people who are always willing to share the wisdom they have learned throughout their time.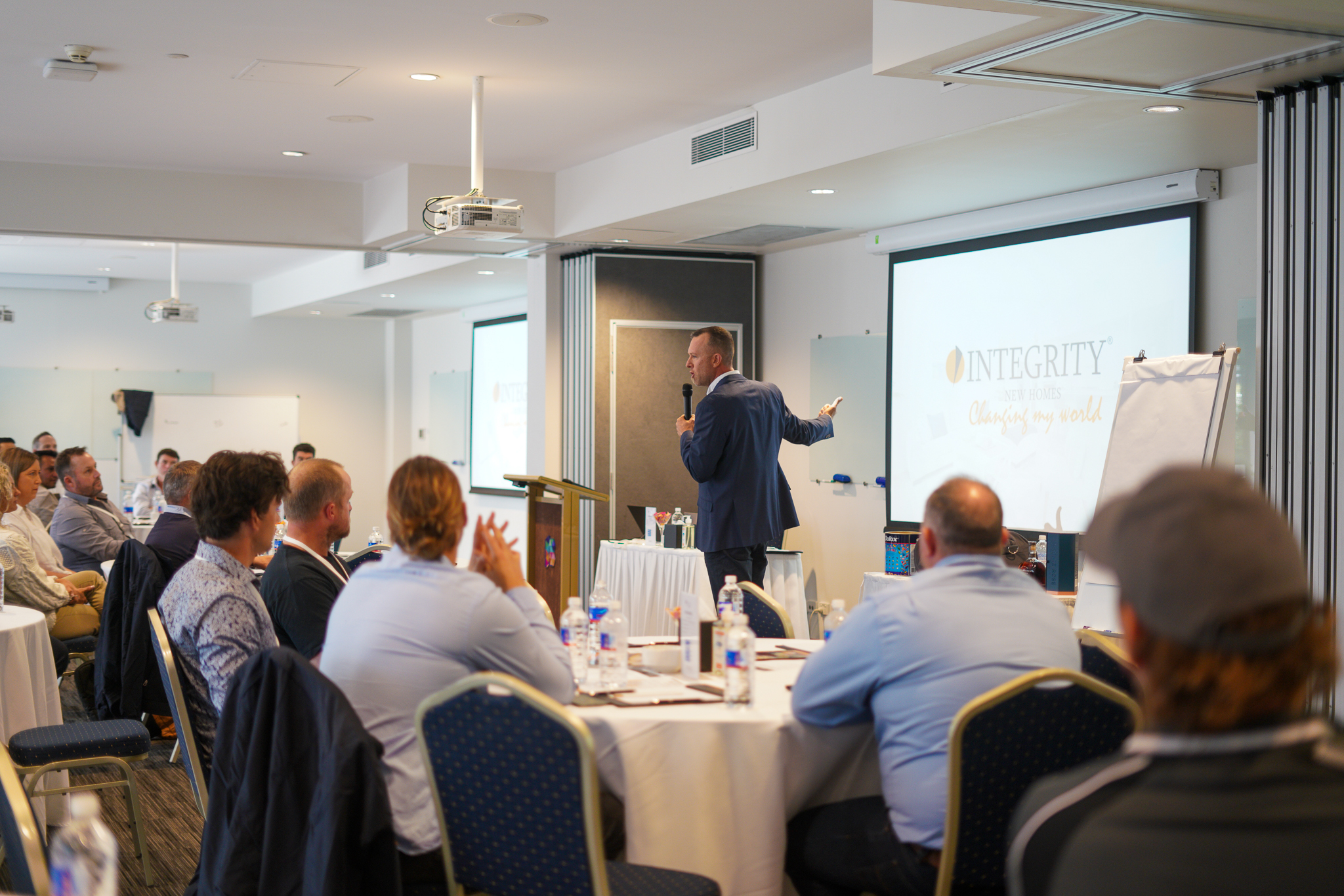 Take The Next Step
If you would like to proceed with exploring the Integrity New Homes Franchise offer further, please contact us.
We will then arrange a meeting in your area. At this meeting, you will be required to complete a confidentiality deed and an application form and then we can provide you with greater detail on the mechanics of the Franchise.