Free Industry Leading Construction Management Software
Free Industry Leading Construction Management Software
Game Changing FREE Construction Management Software To Power Your Building Business
Turbo boost your building company ahead now, with a comprehensive, easy-to-use, game changing construction management system that helps transform construction businesses through superior systemisation and features. Integrity New Homes Franchising's in-house construction management software system iGyro, provides powerful tools and access to resources that are critical to the successful operation of any new home building business. The initial purchase and ongoing fees to setup and configure comparable software and systems could outweigh the cost of buying a building franchise.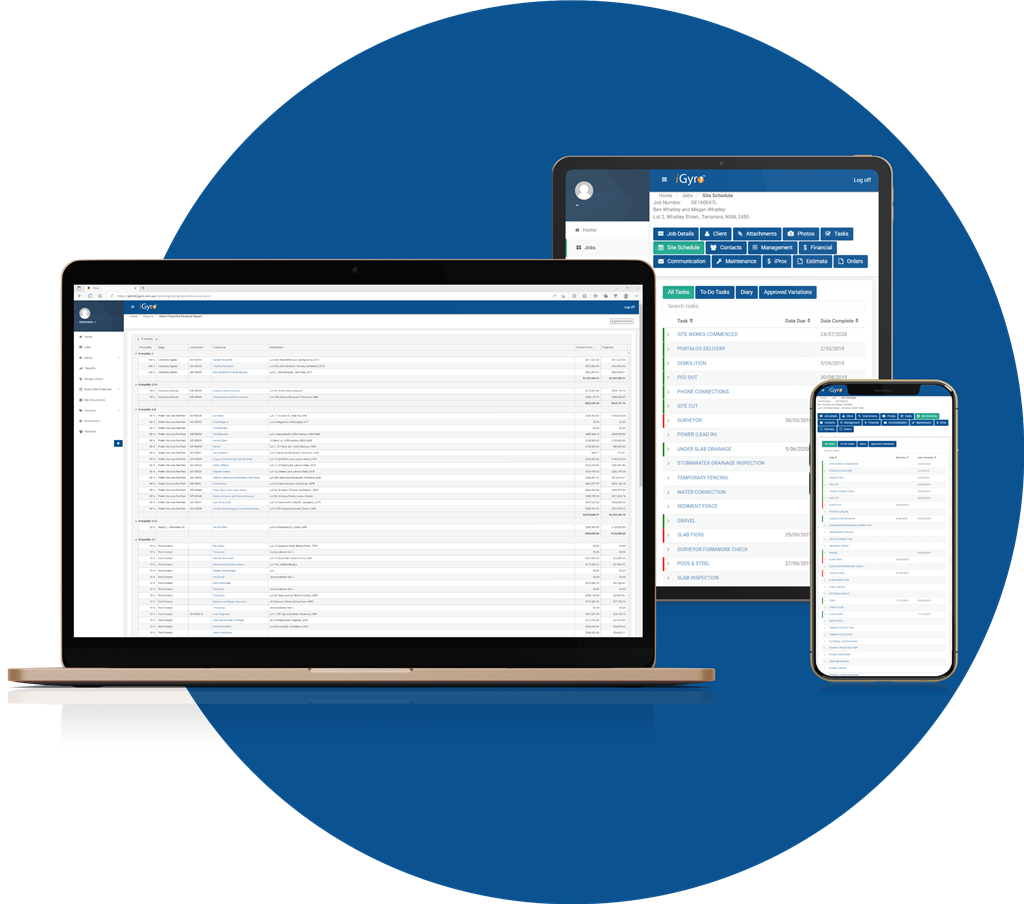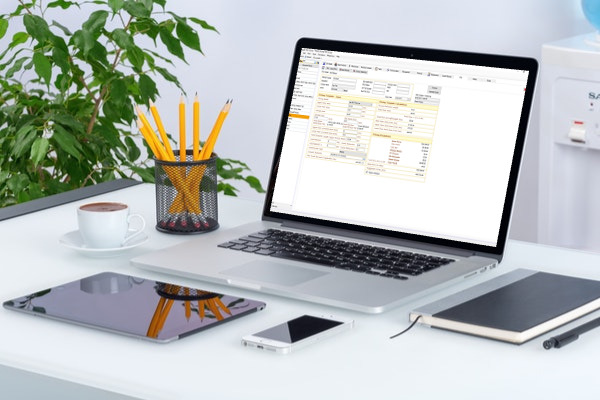 iGyro: Easy-to-Use Construction Management Software Designed by a Builder, Exclusively for Builders
Experience the power of iGyro, the user-friendly construction management software that has been meticulously crafted by a builder, with the specific needs of builders in mind. Gone are the days of struggling with complex and cumbersome software systems that hinder productivity and efficiency.
This software package is provided and maintained with ongoing training, free-of-licence fees and maintenance contracts to every Integrity New Homes franchisee. We have outlined 17 of the key elements of iGyro to provide a taste of the features and benefits.
So, ask yourself if you fall into any of the categories below, because if you do the powerful iGyro building software management developed by a builder for builders will give you an edge:
Are you a builder looking to fast track an existing building company with higher level systemisation, procedures and excellent management processes?
Are you a builder who is already part of a building franchise group and wanting to explore an alternative to help you succeed?
Or are you a builder who knows you need construction software backed by ongoing hand-on support to give you an unfair competitive advantage?
Whatever "category" of builder you fall into, consider the resources of the Integrity New Homes pre-populated building software and see our article What's in it for you?
Proven Construction Management Software Nails 10th Anniversary
In the decade since the Integrity New Homes construction management software, called iGyro was first launched, there have been significant improvements. This easy to use construction management software created by a builder for use by builders.
The initial software was devised as part building management system crossed with a "warehouse" to store and access a huge library of resources from plans, specifications and contractor agreements through to photographs of finished homes, artist's impressions and house land templates.
Over time this construction management software has been refined, constantly improved and streamlined to become a really comprehensive but easy to use aid in the operation of a residential building construction business – easy to use construction management software created by a builder for use by builders.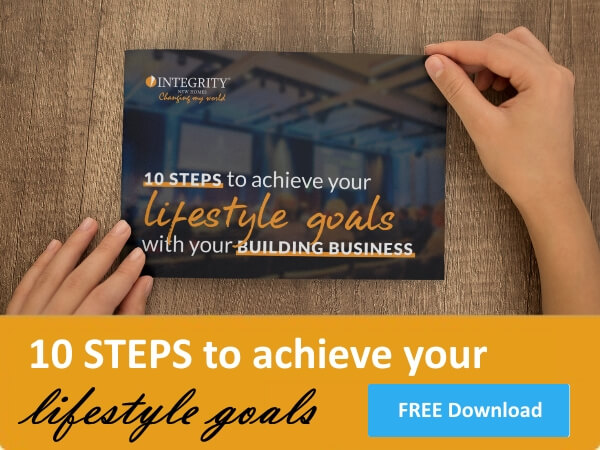 Comprehensive Software Features For Builders
The in-house developed and maintained iGyro software is extremely comprehensive and includes:

iProx. This "quick fire" estimating tool is easily calibrated for construction across widespread geographic locations. It features pre-populated itemised pricing that can be calibrated to your local market enabeling you to generate professional and accurate estimates in minutes not weeks!;
iDule. Delivers construction project management software; This project management module seamlessly connects your onsite tasks to the accounts module to notify your accounts team when key milestones are reached.
iEstimate. An efficient set of post contract estimating calculation work sheets, which save time and improve accuracy;
iPay. A recent improvement providing quick Accounts Payable invoice scanning/matching to purchase orders. This accounts payable module also features a sign-off workflow so that staff and management are aware of cost overruns;
Design Library. A comprehensive range of national home designs for steep and flat sites complete with a search engine. The library is updated regularly with up-to-the-minute designs being created on sites all around Australia;
Job Management System. This time and task based system allows clients to be entered and then tracked from first contact through to the sales process and contracting though to construction, project hand over and maintenance. All the documentation, plans and approvals relevant to a job saved along with communication, photographs, estimates and contracts. When tasks become overdue reminders are sent via email and via a dashboard at the home page of iGyro;
Mail Merge Function. Customisable documents including, letters, colour selection and specification are auto populated out of individual jobs;
Global Documents. This treasure trove of resources provides everything and more that any building company operator could want. There are employment and contractor agreements, professionally shot photographs of finished display and client homes;
Reports. When the tasks within iGyro are utilised, there is a wide range of reports that can be generated as Excel documents. These reports address all aspects of a building company's operations including sales, contracts, construction progress stats and outstanding maintenance;
Occupational Health and Safety System. The occupational health and safety system is both comprehensive and proven (being compliant for many years with AS4801). It includes a manual, policies, procedures and, forms;
Environmental Management System. Increasingly, environmental management is become an issue to this system has been created to provide a documented system complete with relevant paperwork;
National Supplier Agreements. Scans of the national supplier agreements and prices usually fixed for one to two years are saved into iGyro;
House and Land Templates. Artist's impressions and brochure floor plans have been combined into a template which just incudes land and house costing information along with inclusions to be added to create a ready to sue house and land package complete with brochure;
Sales and Marketing. There is a complete range of sales and marketing resources supported by training programmes;
Budgeting and Cash Flow Tools. A licensed and qualified auditing company were commissioned to create an easy to use but thorough template for budgeting and matching actuals against planned income;
Client Portal. Research is showing that customers want communication and involvement with business in ways which suit the client. Builders are doubling their sales conversion rates when their client has access to building software via a client portal from the time of preliminary agreement ;
Help. While our construction software iGyro is simple to use, help information is provided along with detailed and ongoing training.
The aforementioned list of the iGyro construction management software provides a feel for the offering but isn't actually complete, so please call today for more information and speak to Glenn Leet on ph: 02 8005 3875 or contact us online.

FREE eBook
Building Franchise: Whats' in it for you?