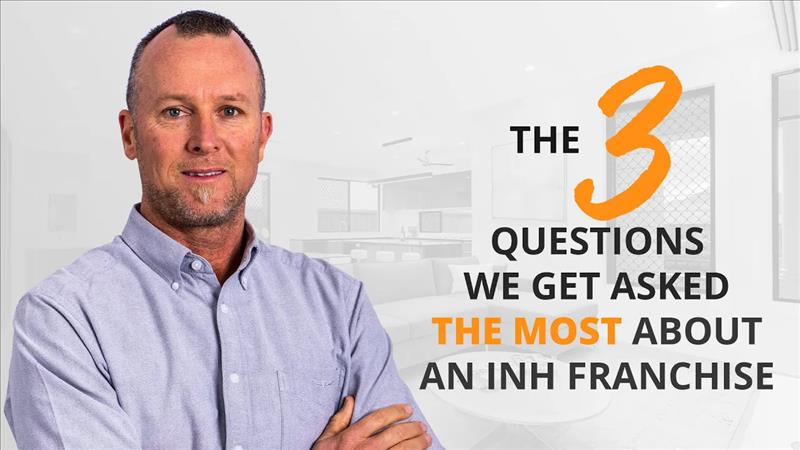 Welcome to the Integrity New Homes. Today we are providing some valuable insights into our franchise business. As the Franchisor Owner, I often engage with builders nationwide, discussing our franchise opportunities and addressing their most pressing concerns. In this article, we'll delve into the top three questions frequently asked by builders: "Do you provide jobs?", "How much does it cost?", and "Do I have to use your designs?". Let's explore these questions and shed light on the answers.

Do You Provide Jobs?
At Integrity New Homes, we take pride in supporting our franchisees with a constant flow of jobs. As a franchisor, we facilitate client contact primarily through our franchisees. While clients may occasionally approach us directly, we promptly redirect them to the franchisee in their area. Our franchisees benefit from our superior building systems, including our robust marketing strategies. Although you have the freedom to utilize your own marketing methods, leveraging our proven systems will undoubtedly generate an abundance of profitable job opportunities for your business.

How Much Does It Cost?
Determining the cost of joining our franchise requires a more detailed discussion, but rest assured that it is significantly more affordable than pursuing independent ventures. In fact, our current promotional offer, valid as of July 2023, allows you to join at half the regular cost. If cost considerations are important to you, we recommend reaching out to us promptly to take advantage of this limited-time promotion. During our conversation, I can provide further evidence to demonstrate the substantial cost savings associated with our franchise opportunity.

Do I Have to Use Your Designs?
While we possess an extensive portfolio of hundreds of stunning designs, using our designs is not mandatory. However, incorporating our designs into your marketing efforts can be an excellent strategy to attract potential clients. Building design is one of the most popular categories online, and featuring designs on your website can significantly increase visitor engagement. It's worth noting that approximately 70% of the homes constructed by our franchisees are custom-designed based on the client's preferences, emphasizing the flexibility and versatility of our builders. Additionally, our rapid estimating software allows for quick pricing of unique designs, further streamlining your operations.


These three questions represent a common inquiry among builders considering the Integrity New Homes franchise opportunity. We hope that this article has provided valuable insights into our approach to jobs, cost, and design utilization. If you would like to explore these topics in greater detail or have any additional queries, we invite you to schedule a call with me. Our team looks forward to discussing how Integrity New Homes can empower your business and help you achieve your goals.